What's color change of ion foot detox spa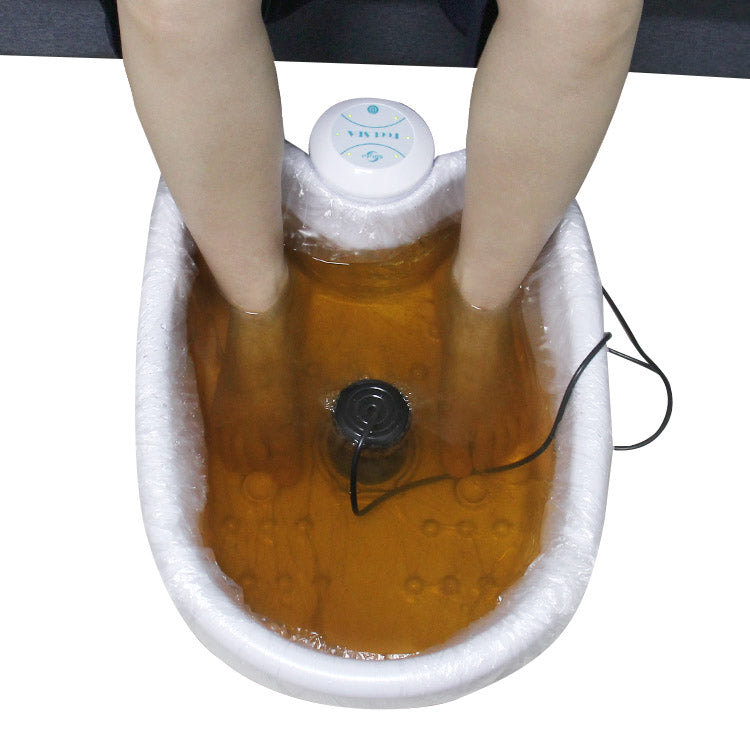 There are many people have the question, what's the color change for the ion detox foot spa and why the color will change.
As there's limited research about ion detox foot spa machine, there are some propaganda that mislead consumers that the color change is the toxins discharged from the body.
Actually, the color change is because of the effect of electrolytic. When the ion foot spa machine works, the array in the water will decompose negative ions through electrolysis.
The color will change to brown because of electrolysis. The color is different from light to dark based on the time. Longer and Darker. The negative ions decomposed by electrolysis will enter to our body through our skin to repair damaged free radicals.
This is the working of ion foot spa and effect to our body health.